MAGEE SIDING & CONSTRUCTION specializes in only premium grade insulated vinyl siding installations.
We always install insulated foam backer board, which is perforated, ensuring a mold-free wall. Today's vinyl siding, whether traditional clapboard or the extremely desired Cedar Impressions line, is offered in many colors, textures, sizes, and stained wood realistic appearances.

At Magee, we incorporate our custom fabricated trim so there is minimal J-channel exposure, giving it an extremely realistic look!
Other accessories include but are not limited to; wide traditional corner posts; color through polymer shutters; detailed mounts for all faucets, lights, & outdoor fixtures; load bearing aluminum columns; dental molding; beaded accent panels; and many other endless possibilities; all giving your home a clean and professional look.
Most importantly, everything we sell is maintenance and worry free.
Magee Siding & Construction always presents the best products that ensure the best possible value and return on our customers investment. Let our experience help you pick from all the choices of beautiful combinations.
Our construction projects range from building the deck of your dreams, to a beautiful porch. Or, maybe your current porch would suit your needs better if it were enclosed. Perhaps a breezeway between your house and the garage?
---
---
Summer is here! Get out of the heat, get an awning installed and enjoy your backyard today!
---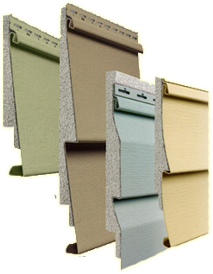 Siding is the most cost effective way to protect your home from the elements, save on energy costs, and attain the satisfaction that comes from knowing you will never have to paint again! Plus . . . New siding adds "Curb Appeal" while reducing energy costs.
We provide unparalleled quality and guarantees in workmanship and the effectiveness of its vinyl siding.
Years of experience and knowledge has made us a true leader in the industry!
When properly manufactured and expertly installed, siding will provide insulation in a few important ways:
It will create structural integrity. Siding becomes a protective shell for your home.
Siding will increase R-value. R-value refers to thermal resistance, and is one way of measuring the insulating capacity of any given material.
Properly installed, siding will allow moisture to escape, permitting the walls to "breathe." Issues associated with mildew and rot can be effectively averted.
Siding will prevent air infiltration - - Noise or pollution will be significantly reduced.
Our siding systems are the most maintenance-free siding products on the market. They are backed by the strongest and most-comprehensive warrantees in the siding industry.

Anything is possible with MAGEE! Just ask us for details.

Magee will not be undersold! Our buying power and volume won't let us be.
Having Magee Siding & Construction Co. handle your minor services and repairs warrants experienced workmanship, a company built on professionalism and integrity, and of course affordable rates.
Magee Siding & Construction Co. proudly serves Connecticut CT in Hartford County, Tolland County, New Haven County, Middlesex County, & New London County.
Magee Siding & Construction Co. also serves Western Massachusetts MA in Hampden County, & Hampshire County.