Magee Facilities & Properties Maintenance
We are your full service property maintenance division that handles all exterior upkeeping on both residential and commercial properties. Interior service is also available with our handyman dispatch service.
Both Magee Facilities & Properties Maintenance and Magee Property Management work seamlessly with each other, or completely independent, depending on the needs or requests of our clients.

Our options, and abilities to save our clients valuable time by executing all facets under one roof have been highly regarded.
Magee cannot be beat in value with our untouchable annual service contracts which include a multitude of services such as power washing, snow plowing and salting, hedge trimming, weekly grass cutting, bed mulching and stoning, tree and shrub planting, seasonal clean ups, top soiling, hydro-seeding lawn installations and many other all-inclusive items which include an extended warranty for almost everything we sell and install.


---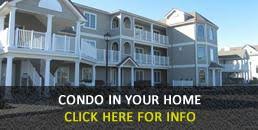 Magee's Condo-In-Your-Home exterior grounds maintenance package, and snow plowing service is currently being offered in the following towns: West Hartford, Farmington, New Britain, Newington, Berlin, Cromwell, Rocky Hill, Wethersfield & Hartford.
---
Magee Property Management will also dispatch technicians with only a one hour minimum charge to help you with any household service adjustments and small handy-man jobs.
DON'T BE MISTAKEN!! NO JOB IS TOO SMALL FOR MAGEE!

Why not get the best VALUE for your dollar and call us today!
Magee will not be undersold! Our buying power and volume won't let us be.

Having Magee Facilities & Properties Maintenance handle your minor services and repairs warrants experienced workmanship, a company built on professionalism and integrity, and of course affordable rates.
Magee Property Management proudly serves Connecticut CT in Hartford County, Tolland County, New Haven County, Middlesex County, & New London County.
Magee Property Management also serves Western Massachusetts MA in Hampden County, & Hampshire County.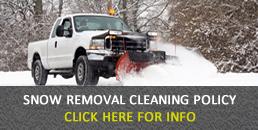 Home Maintenance

Our Home Maintenance department includes small projects that don't require months of architectural planning or building permits.

Services include: power washing, electrical services, handyman services, gutter guard installation, closet organization and many other services.

Power Washing


Does your home have unsightly mold and mildew stains?

Does that aging vinyl siding not have the same glitz and curb appeal as it did when it was first installed? Then let our powerwashing services team clean up and spruce up that dingy siding. Our high pressure cleaning system and a little old fashion elbow grease will have your home looking new and clean as it did years ago.

Even if your home has had new vinyl siding installed with in the last couple years, it is our recommendation to have the house cleaned every three to five years to help get the most out of our investment and help keep your home the talk of the neighborhood. Our same techniques can also be utilized on old wood and composite decks.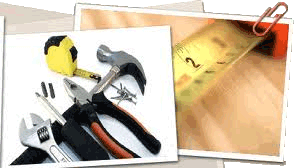 Electrical Services

Can you imagine your life without electricity? Our lives revolve around appliances and gadgets that run on electricity. We depend on it for light, heat, cooling, we also need it to cook and entertain us. We just take it for granted that it will always be there. But, what do you do when there is a power failure?

Unless you are an electrician yourself or a very good handyman, you should call a professional. We now have our own Electrical Division.

Handyman Services



No job is too big or too small. Call us for any project in your kitchen, bathroom, bedroom, family room, laundry room.

We can also help with any outdoor projects. Here is a list of just some of the things our Handymen can do : Replacement of sinks, vanities, toilets, etc., installation or replacement of ceramic and vinyl tile, replacement of doors, storm doors, windows and shutters, and much more.
Complete this form to request a quote | A representative will respond within 24 hours.
Thank you for contacting Magee Companies, a representative will contact you shortly.